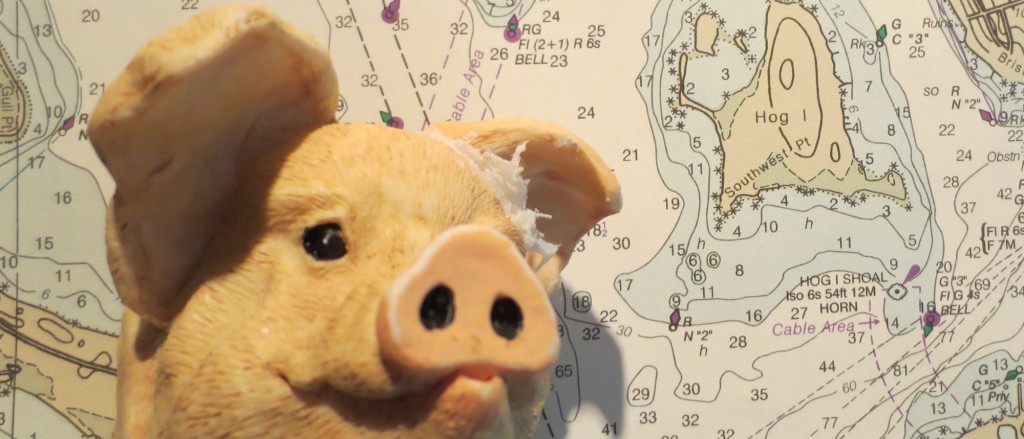 MR. HOG IS BACK!!!!…AGAIN
And inviting you to participate in the 'Round Hog Island race rescheduled for Saturday, September 13th, 2014. It is a great event, does not count for anything other than bragging rights, and is a whole mess of fun. And it is FREE!!
But most important, Lou, Karen, and Emilia Marino have offered to host a repeat of last year's post-race pork (what else!) barbecue at their house in downtown Bristol for skippers, their significant others, and crew. This is an event not to be missed. The food is fantastic, and the summer-in-review camaraderie will provide great memories to get one through the winter. The cookout will start in the late afternoon following the race. Details will be sent out to participants early in the week before the race.
Please email me by Monday, September 8th  (that's 2 weeks from today), at seaspriteassociation@yahoo.com if you plan to race, and, if you wish to attend the post-race party, how many will be coming.
See the attached Sailing Instructions for further information.
Hope you can make it.          Carter